9 of the Most Famous Female Veterinarians of All Time
Did you know that in North America, 80% of the veterinary student population is now female?! Here are 9 female veterinarians who have become quite notable – for cool, amazing, and even infamous reasons.
1. Suzanne Morrow (Francis)
Suzanne Morrow (nee Francis), was not only a renowned figure skater but also a veterinarian and All-Breed dog show judge. The late vet was part of the first Canadian figure skating pair to win both Olympic and World medals. She was also the first skater to perform the modern day 'death spiral' in an international competition. She graduated veterinary school in 1952 and served as a doctor until her retirement 43 years later.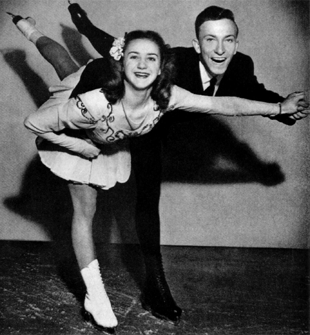 2. Debbye Turner
Debbye Turner had always loved animals and from a young age she knew she wanted to be a vet. In college she majored in Animal Science and worked hard to secure a scholarship to veterinary school. Along the way she was introduced to the world of pageants, a great source of scholarships, and began working her way to the Miss America title. She was crowned Miss Arkansas three times but was never able to win the crown. In 1989 while attending vet school at the University of Missouri, in Columbia, Debbye entered and won the Miss Columbia pageant and then became Miss America 1990.
Debbye now works as a motivational speakers but also uses her Doctor of Veterinary Medicine Degree as an expert contributor on shows like Dogs 101 and Pet Planet.
3. Danielle Spencer
Danielle starred as Dee in the 70s sitcom What's Happening and it's revival What's Happening Now! The Child star turned vet always had pets growing up and since the age of 5 knew she wanted to work with animals. After the sitcoms run, Danielle attended Tuskegee University to receive her degree in Veterinary Medicine. In 2013, she celebrated 20 years of being a vet, and loves it more than when she first graduated. Throughout her career Danielle has written books about homecare for pets as well as a tell all Through the Fire…Journal of a Child Star. Currently Danielle works at several hospitals in Southern California and in October 2014 was diagnosed with breast cancer. 
4. Emma Milne
Emma Milne is one of Britain's best known vets. In her final year of vet school BBC Bristol came up with the idea of a program about final-year vet students, "Vet School". Emma was cast in this and it's follow-up series "Vets in Practice".  The reality star has been in all 11 series of the two shows and has shared her life on television including her marriage (and divorce) to co-star Joe Ingles. The star does not regret her decision to share her life though as it has allowed her to have a book published and perform charity work,  such as working in South Africa with the International Fund for Animal Welfare.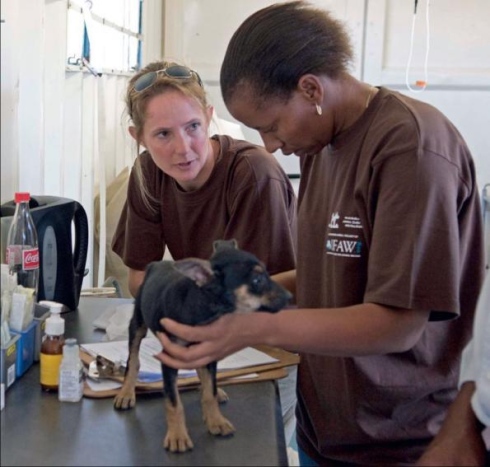 5. Sophia Yin
Dr. Yin's mission was to improve our understanding of animals and their behavior so that we could care for, appreciate, and better enjoy our time with them. Along the way to her learnings, Sophia authored a variety of books about animal behavior and was an award-winning columnist for the San Fransisco Chronicle. In September 2014, Dr. Yin passed away in her home in Davis, California, due to suicide. Her death sparked conversation about the prevalence of depression in those who care for animals. Sophia was a pioneer in the field for force-free, positive reinforcement training for dogs developing many methods and tools. She is missed greatly by all her colleges. 
6. Kristen Lindsey
The infamous Kristen Lindsey is better known as the vet who killed a cat with a bow and arrow, and then bragged about it while posting a photo on Facebook. The Texas vet was fired from her position at the Washington Animal Clinic and was revoked of her license to practice veterinary medicine. 
7. Annie Harviclicz
Annie is the founder and chief medical officer of the Animal Wellness Centres (AWC), a fast-growing companion animal healthcare firm in Santa Monica, California. She has travelled the world caring for animals, and working with wild and endangered species. She has also donated hours of pro bono time to low-income communities and works closely with local and national humane rescue groups. Dr. Annie is the recipient of numerous awards and distinctions including the Sherrie Clark Compassion and Caring Award, and the Tobey Award.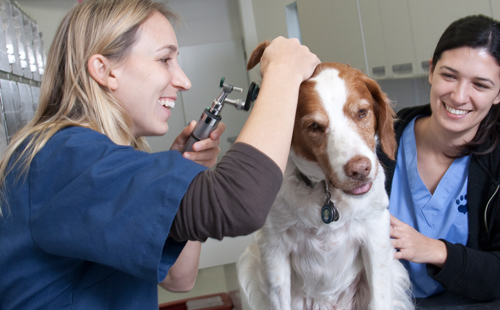 8. Katrina Warren
One of Australia's most successful television vets, Katrina Warren wanted nothing but to work with animals her whole life. But half way through vet school she realized that there's a lot about being a vet that she wasn't suited to, like putting animals to sleep. Instead she wanted to teach people how to best care for their pets. After graduating, she sent her resume out to the media and secured a job as a researcher on Australian show "Totally Wild". She later moved onto prime time show, "Harry's Practice" where she got to spread her message about pet ownership. Katrina is an ambassador for many animal organizations including animal welfare league NSW, Assistance for Dogs Australia, and Animals Asia. In 2014 she launched her own web channel, with weekly videos sharing her knowledge, teaching ticks and training tips. 
9. Dinah Ashley-Cooper
The small animal veterinarian and veterinary surgeon became the Countess of Shaftesbury in 2011, when she married the 12th Earl, Nicholas Ashley-Cooper.  The University of Leipzig grad became the first patron of the World Veterinary service in 2012. She is passionate about this organization as it gives people the opportunity to get actively involved in countries where animal welfare is essential. 
– – –
EasyAnatomy is the first fully interactive 3D canine learning and reference resource built for today's veterinary students and professors. We've taken a modern approach to explaining anatomy, focusing on clinical relevance and what you need to know during dissection labs.
Learn more about EasyAnatomy
References