Trusted by veterinary students, educators, and professionals in over 120 countries




Built for today's veterinary students and practitioners
For Students
Students at every stage of their veterinary medicine degree benefit from EasyAnatomy's virtual dissection and adaptive quizzes. With a focus on clinical relevance, students learn what they need to know during dissection labs, clinical studies, and procedures.
For Practitioners
Practitioners and their clients benefit from EasyAnatomy's interactive canine model and animations of common pathologies. As the most advanced interactive 3D canine anatomy client communication tool, EasyAnatomy breaks down the communication barrier and increases client compliance.
Anatomy anytime, anywhere
The convenience you've been wishing for. Download EasyAnatomy on all your devices and take it with you wherever you go.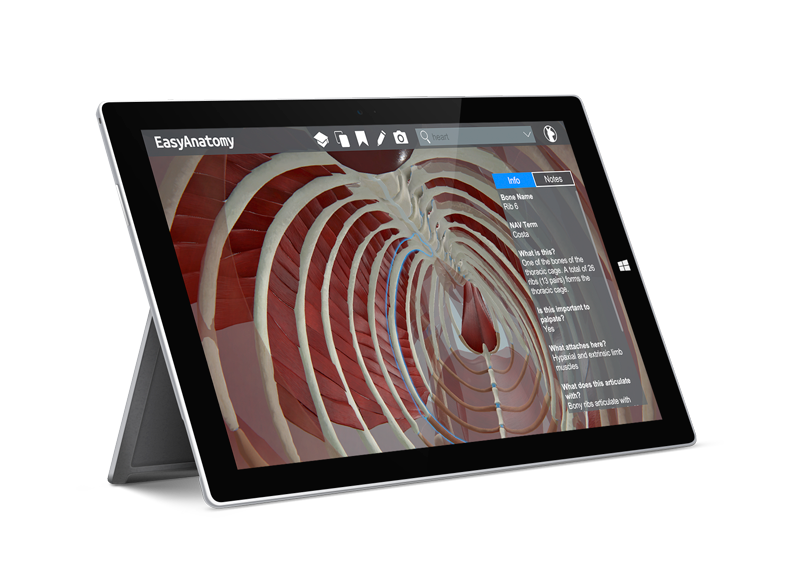 This program is amazing and I definitely believe it is the reason I received perfect scores on my first anatomy exams (practical and written)!

Danielle Barnes

Student, NC State University College of Veterinary Medicine
The app is brilliant... this is looking like the best anatomy app ever. Great job guys.

Mario Cabrera

Student, Ross University School of Veterinary Medicine
In my experience, until EasyAnatomy, I've yet to see educational software designed for veterinary faculty and students that combines detailed 3D visualizations, trustworthy content and helpful study aids to solve the challenges of teaching and learning anatomy.

Dr. Terri Clark

Anatomy Professor, Past President, AAVA
The ability of the app to help out with muscles that are difficult to see in real life dissection is wonderful. The spinal column muscles would have been infinitely easier to learn if I had this two years ago!!

Allie Catalino

Student, The Atlantic Veterinary College at UPEI
As an educator, I need to adapt to the times, and engage my students in ways that suit their learning styles. Not only does EasyAnatomy do this, it provides a way to view and learn anatomy that simply isn't possible anywhere else.

Dr. Rachel Norris

Department Head of Animal and Veterinary Bioscience, Senior Lecturer in Veterinary Anatomy, School of Animal and Veterinary Sciences, University of Adelaide
Anatomy has always been a difficult subject to learn and teach. EasyAnatomy provides a novel tool which will allow students to explore and understand anatomy in a three-dimensional manner which has not been possible until now.

Dr. Chris Clark

Associate Dean, Academic (Acting), Western College of Veterinary Medicine
One of my classmates introduced me to the EasyAnatomy app and it's been absolutely amazing at helping me retain and integrate information.

Amanda Perez

Student, UC Davis School of Veterinary Medicine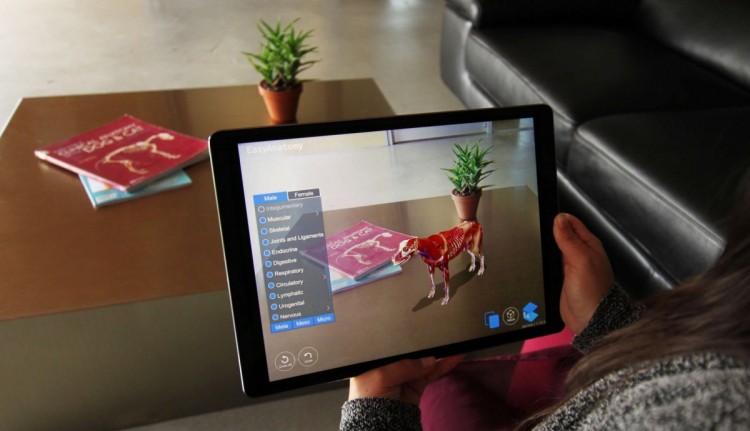 Explore Anatomy in Augmented Reality
Explore, study, and dissect virtual dog anatomy in augmented reality on iPhone and iPad with EasyAnatomy + Apple ARKit.
Virtually dissect by peeling away layers system by system, and learn how structures truly relate in their natural position.
Watch Video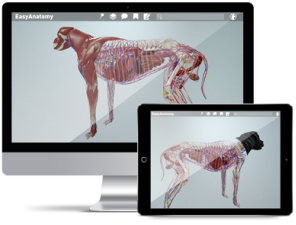 EasyAnatomy for Educators
Built in partnership with leading international institutions, and powered by the latest research in cognitive neuroscience and learning theory. Bring EasyAnatomy to your classroom and join the distinguished educators and universities around the world already using our interactive anatomy learning platform to enhance their curriculum.
Bring EasyAnatomy to your school