Alternative career options for veterinary graduates.
It's not enough that gaining acceptance to veterinary school is really hard to do. Nor is it enough that getting through vet school is probably even harder. Sadly, in our current economic climate, life doesn't become any easier for veterinarians even after they graduate. Thankfully, there are plenty of alternative career options for veterinary graduates.
The average student graduates veterinary school with significant debt. Unlike other medical professions, they don't go on to earn the income necessary to easily overcome that debt. Frighteningly – female veterinarians, on average, will not break even on their educational investment until they are over 65 years old (source)! The reality is that debt is high, income is not high enough, and there is a shortage of jobs available for those graduating.
So does this mean that veterinary students should start panicking, and immediately re-enrol into med school? No! There are still an abundance of opportunity for veterinary graduates, and plenty of exciting career options for those willing to venture off the traditional path. This post highlights 10 viable alternative career options for veterinary graduates, that will hopefully help stoke your excitement for a career beyond the walls of a veterinary practice.
1. Public Health
Like the sound of migrating your career from working in a veterinary practice to working in public health? You might be interested in learning a little about one vet who has already done so successfully. Not only did the change in direction work out well, but he describes the work "like being sort of a detective". Can you say… pet detective?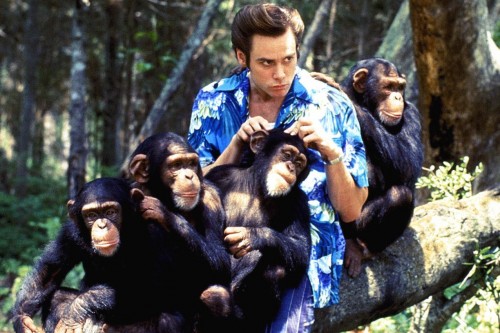 2. Corporate
Large companies focused on many different areas (eg. pharmaceuticals, pet food & pet supplies) are constantly hiring veterinarians. These organizations are also willing to pay very healthy salaries to obtain them. If you can find a company that also shares your personal values, then you might be looking at an ideal career match.
3. Entrepreneurship
The most successful companies are those that understand their customers, and help to solve real problems that their market is facing. Who better to identify the problems that need solving than an actual veterinarian? Plus, who do you think other veterinarians are more likely to want to buy from: a fellow veterinarian, or a business person who can't relate to them?
Business savvy can be learned on the fly, and there are countless resources out there designed to help new founders grow successful companies. Starting a company is not as daunting as it might seem, and the potential upsides (both in financial gains, and the personal freedom of working for yourself) are pretty attractive!
4. Military
The military provides career opportunities for veterinarians in areas such as food safety, and military working dog care. They also offer tremendous opportunities for free career-advancing training.
5. Education
A whopping 40 percent of current veterinary faculty will be eligible for retirement within the next ten years! This means that demand for educators is likely going to start increasing big time. If inspiring younger minds inspires you, this career path might be just what you're looking for.
6. Physiotherapy / Chiropractic / Acupuncture
The demand from pet owners for physiotherapy, chiropractic and acupuncture treatments is on the rise. If the client-doctor relationship is an aspect of veterinary medicine that appeals to you, then perhaps one of these career paths will too.
7. Writing
Are you passionate about veterinary medicine? Have you also always enjoyed writing? Combining the two could very well lead to a career that you love. Here's the brief story of a vet who did just that.
8. Disaster Response
What better way to blend your loves for adventure, travel, and veterinary medicine, than by heroically sweeping in to save lives when help is needed most?! Veterinary disaster response positions are available at local, national, and international levels. In this role there would pretty well never be a dull day at the office.
9. Legal
The fact that you're a veterinary student suggests that you are not opposed to studying. So perhaps spending a few more years in class becoming a lawyer wouldn't be so bad? There are countless opportunities within the legal field, and if there is a certain cause you are passionate about you could make a real impact. Complimenting your legal knowledge with a veterinary background could make you even more effective!
10. Celebrity
YouTube millionaires have been made in every area from gaming to parenting. All it takes to start becoming famous is a camera, a computer, and a passion for a particular area – and YouTube is not the only way to get there. Even if doesn't make you famous, sharing what you do will still probably help fuel your passion, and make you a better vet.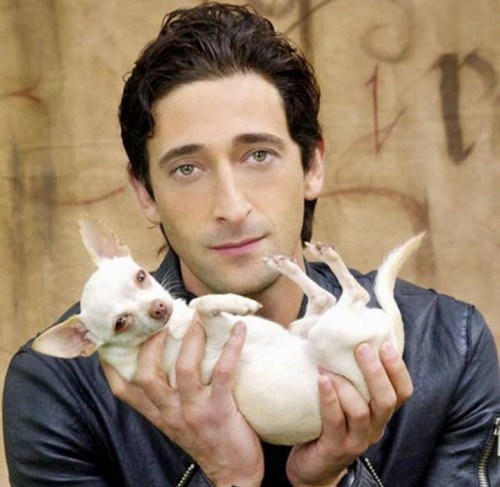 —
A degree in veterinary medicine is a fantastic foundation for an amazing career, and there are likely more alternative career options for veterinary graduates than you previously imagined. Obtaining that degree, however, still requires a lot of long hours, and hard work.
If anatomy is one of the subjects that is causing you stress – you might want to learn a little more about EasyAnatomy, and the benefits of learning with interactive 3D. 
Get Started with EasyAnatomy for Free
Get Started with EasyAnatomy for Free