The biggest update to EasyAnatomy since our initial launch has arrived! There's a lot to talk about with this update, perhaps even too much for words. The best way learn all that's new is certainly by downloading EasyAnatomy and exploring for yourself – but, in case you're looking for a very quick summary, we figured GIFs are probably the second best option…
and so, without further ado, here is "EasyAnatomy's Biggest Update, Summarized in 4 GIFs or Less"
1) New: The Circulatory, Nervous & Lymphatic Systems
As announced in the letter from our founders, the canine circulatory, nervous, and lymphatic systems have now been added to EasyAnatomy! Our designers and anatomy professors have gone to painstaking lengths to ensure the exact accuracy of these new systems, and simply put: the detail is amazing.
To complement these new systems, our anatomist team has also created brand new labels and descriptions (plus new quizzes on their way), to ensure that EasyAnatomy continues to provide the complete toolset you need to learn.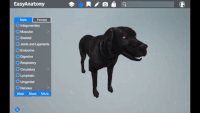 2) New: Now FREE To Download & Start Learning
New to EasyAnatomy? You can now get unlimited access to the complete canine skeletal, respiratory, urogenital (male + female), digestive, and endocrine systems, along with portions of the muscular system, for free, forever!
There is plenty more free content to explore too. Simply download EasyAnatomy, create your free account, and start learning.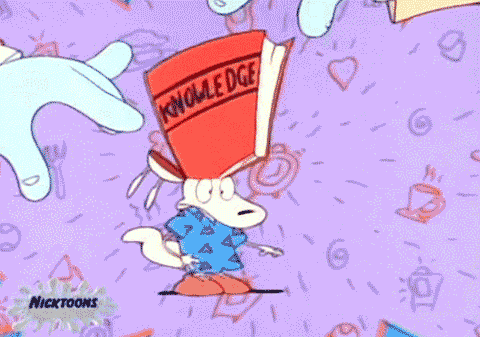 3) New: EasyAnatomy's In-App Store
If you're really serious about mastering anatomy, saving time, and getting the best grades possible – additional anatomical systems, quizzes, and features can be unlocked for your account via EasyAnatomy's in-app store.
Our in-app store was designed to provide you with the cost-savings & flexibility to only access what you want to study, while still being able to unlock full access for a greater discount. Click the Shopping Bag icon in EasyAnatomy's top menu to access the in-app store, and browse and select what's right for you. "All Access" to EasyAnatomy can be unlocked in 3 month, 6 month, and 1 Year terms, while individual systems, system quizzes, and unlimited bookmarks + annotations are also available a-la-carte.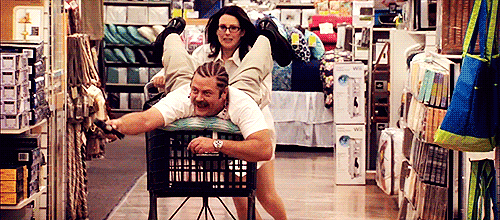 4) Updated: Your Frequently Asked Questions
How do I download the latest version of EasyAnatomy? What's included in the free version? Where do I manage my subscription?
A new update brings new questions, so we've made it easy for you to find answers with our updated F.A.Q. page. Plus, you can always email support@llamazoo.com if you prefer.
4 again…) A Shameless, Unrelated, Cute Puppy GIF
---
Ready to explore this EasyAnatomy update?
Download EasyAnatomy Now