What a year 2016 has been! EasyAnatomy started out as just a pile of digital bones, but with the tremendous commitment & support from our university partners, professors, team, and early customers, we have literally brought our 3D canine to life.
Veterinary students from 68 schools, 23 countries, and 6 continents are now using EasyAnatomy to help make their anatomy classes easier, and that's pretty darn cool. Almost as cool as what we have planned for next year – so stay tuned for the much anticipated release of the complete nervous & circulatory systems, along with mind-blowing things in augmented and virtual reality!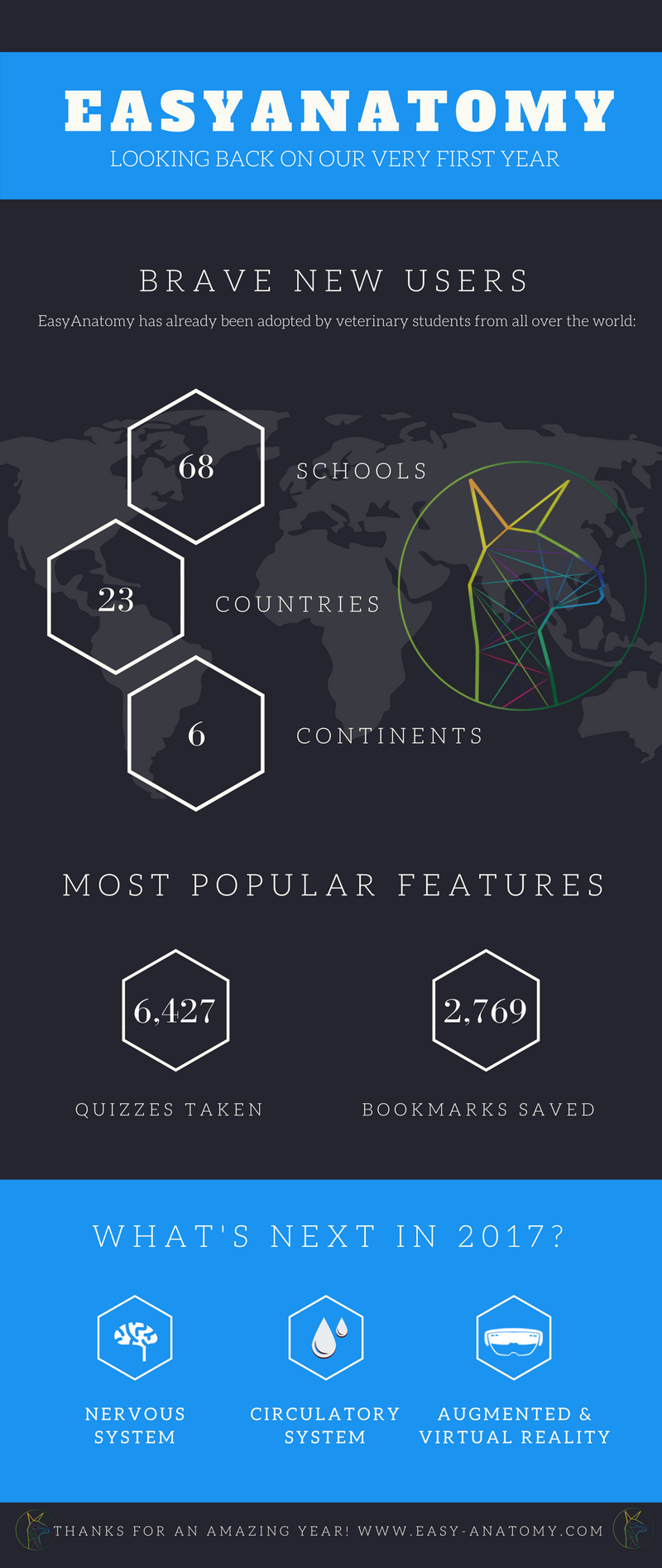 Happy New Year everyone!
– The Llamas at LlamaZOO