An interactive, 3D anatomy study guide for the complete canine
Anatomy plays a critical role throughout a veterinary medical student's career, as a foundational subject. At the same time, veterinary colleges are having to adapt to new demands and realities. Institutions today are challenged with meeting revised accreditation standards, day one competencies, time and resource constraints – especially related to cadaver labs – and evolving student learning styles.
This is why we made EasyAnatomy.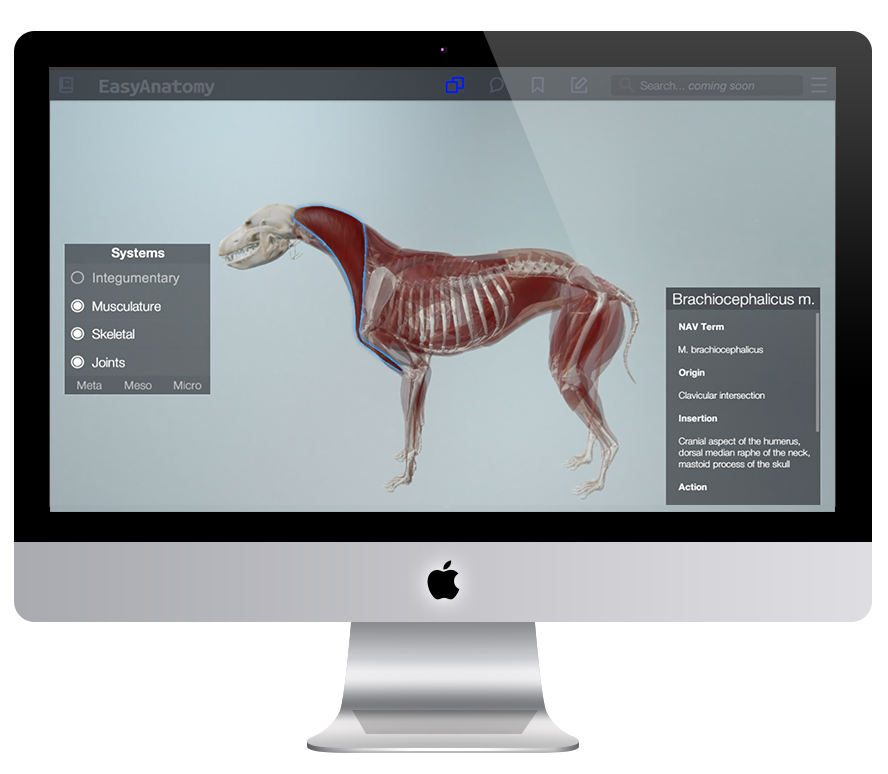 Meet the 21st Century Dog
EasyAnatomy is the first fully interactive 3D canine learning resource built for today's veterinary students and professors.
Promote Active Learning
Our approach is supported by research in cognitive neuroscience. In combining our 3D model with interactivity and explanatory content, EasyAnatomy promotes active learning and understanding, connecting, and applying key concepts.
Fight the Time Crunch
Ensure that anatomy always fits into your students' schedules. EasyAnatomy gives students structure, improved efficiency, and immediate feedback during self-study through our adaptive quizzing system.
Watch the Demo
EasyAnatomy provides a means of engaging veterinary students during lecture, with interactive 3D scenes to supplement standard curriculum material, without increasing course load or contact time.
Watch this brief demo for an introduction to how EasyAnatomy can be used to create a more engaging, and visual classroom experience. Focus is placed on how the application can help showcase the relationship between various elements of the vertebral column, the features unique to each vertebral segment, and surrounding epaxial and hypaxial musculature.
Benefits of EasyAnatomy in the Classroom
EasyAnatomy provides benefits for students and professors at every stage of a veterinary medicine program.
Anatomy Professors
Save time and enliven your lectures and labs. EasyAnatomy makes it easier for students to understand and apply anatomy, while also providing a means of engaging students outside the classroom.
Clinical Professors
Enhance clinical studies and reclaim class time. EasyAnatomy facilitates students' application of anatomy to clinical settings, and acts as a self-study refresher tool to ensure class time is not spent relearning gross anatomy.
Associate Deans of Academics
Improve anatomy retention and day one competencies. EasyAnatomy is a comprehensive resource for further integrating anatomy into your curriculum without increasing course load or contact time.
The University of Missouri values curricular innovation, since 2009 our College of Veterinary Medicine graduates have a 99% pass rate in licensing exams.

The capabilities of EasyAnatomy will enable us to continue to achieve superior academic results by helping to relieve resource constraints, mitigate lab related expenditures and improve the student experience in class, self-study, and into professional practice.

Dr. Neil C. Olson, Dean, University of Missouri College of Veterinary Medicine
In my experience, until EasyAnatomy, I've yet to see educational software designed for veterinary faculty and students that combines detailed 3D visualizations, trustworthy content and helpful study aids to solve the challenges of teaching and learning anatomy.

Dr. Terri Clark, Past President, AAVA
The ability of the app to help out with muscles that are difficult to see in real life dissection is wonderful. The spinal column muscles would have been infinitely easier to learn if I had this two years ago!!

Allie Catalino, Student, The Atlantic Veterinary College at UPEI
As an educator, I need to adapt to the times, and engage my students in ways that suit their learning styles. Not only does EasyAnatomy do this, it provides a way to view and learn anatomy that simply isn't possible anywhere else.

Dr. Rachel Norris, Department Head of Animal and Veterinary Bioscience, Senior Lecturer in Veterinary Anatomy, School of Animal and Veterinary Sciences, University of Adelaide
Anatomy has always been a difficult subject to learn and teach. EasyAnatomy provides a novel tool which will allow students to explore understand anatomy in a three-dimensional manner which has not been possible until now.

Dr. Chris Clark, Associate Dean, Academic (Acting), Western College of Veterinary Medicine
The app is brilliant... this is looking like the best anatomy app ever. Great job guys.

Mario Cabrera, Student, Ross University School of Veterinary Medicine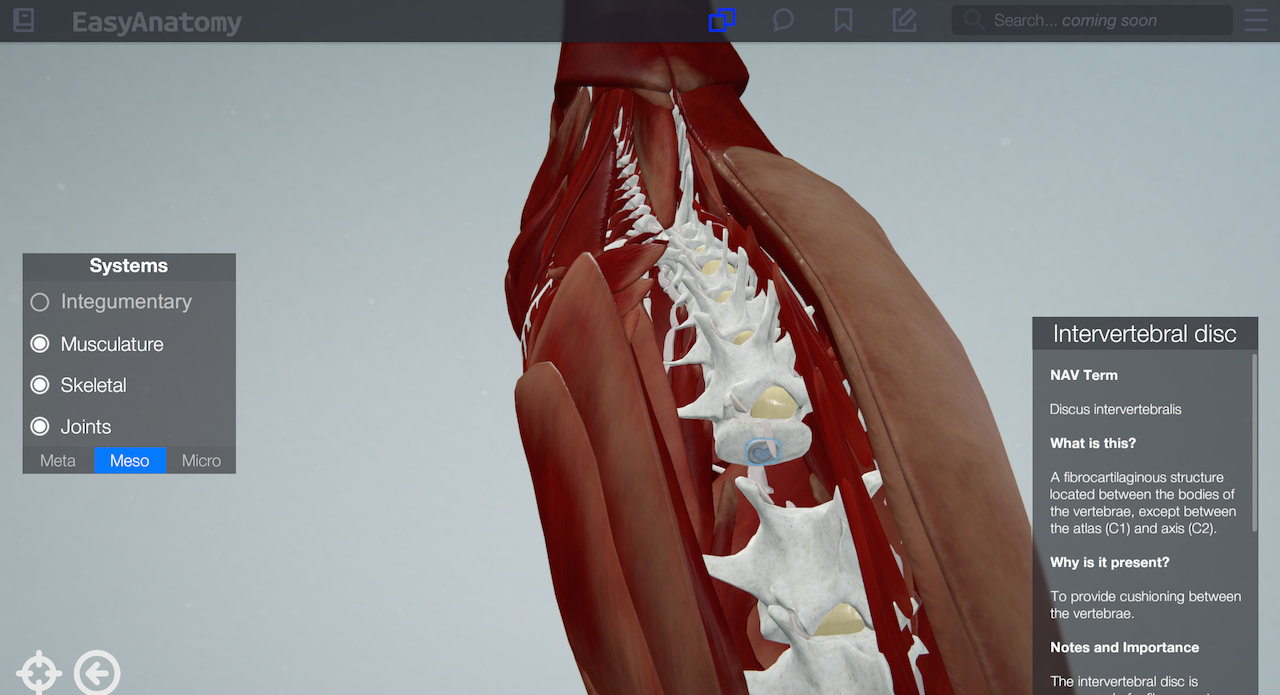 Virtual Dissection
Peel away layers, hide and isolate individual components and regions, and make components transparent to see how they are positionally and functionally related.
Professor Tools
Use annotation and markup tools to demonstrate key concepts, such as muscle innervation and blood flow, to provide dissection instructions, and do surgery planning.
True 3D
Augment cadaver dissection with previously difficult or impossible views. See muscle attachments of the thoracic limb from the medial side, and go inside the body cavity while leaving the body wall intact.
 Adaptive Quizzes
Take advantage of hundreds of professionally-written questions that address both regional and system-based approaches. Through our adaptive quizzing system students focus on what they need to learn and improve on, improving their effiency and reducing stress.
Add custom notes, and bookmark camera positions and annotations for frequently discussed subject matter.
Up-to-date Content
Share emerging concepts and up-to-date content with free wireless updates. EasyAnatomy takes a modern approach to explaining anatomy, focusing on clinical relevance and what students need to know during dissection labs.
EasyAnatomy promotes clinical relevance, powered by the latest research in cognitive neuroscience and learning theory. EasyAnatomy has been developed in collaboration with our Education Team, who have created our explanatory content, 500+ quiz questions, and in-app pedagogy.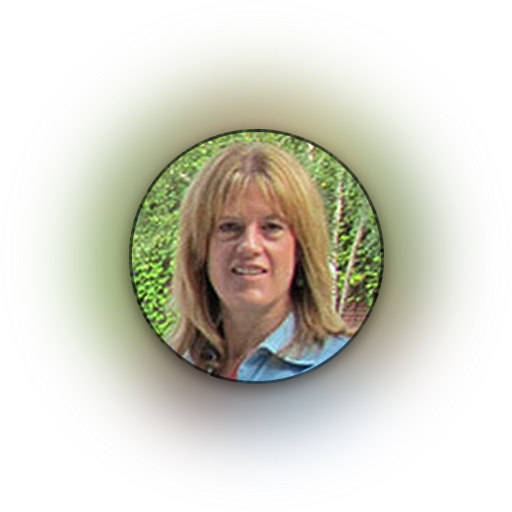 Dr. Terri Clark
DVM
Formerly Oregon State, AAVA Past-President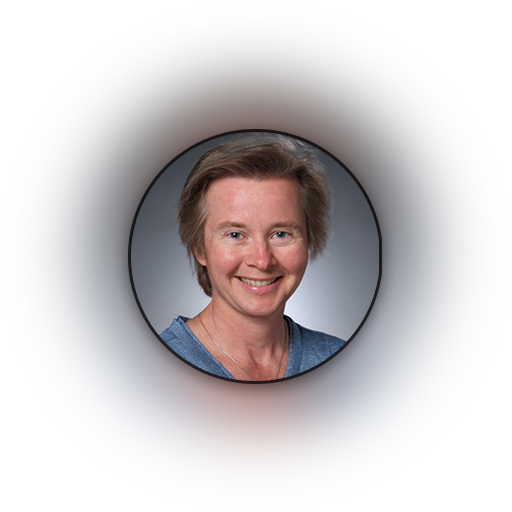 Dr. Susan Dawson
BA, MEd, PhD
Atlantic Veterinary College at UPEI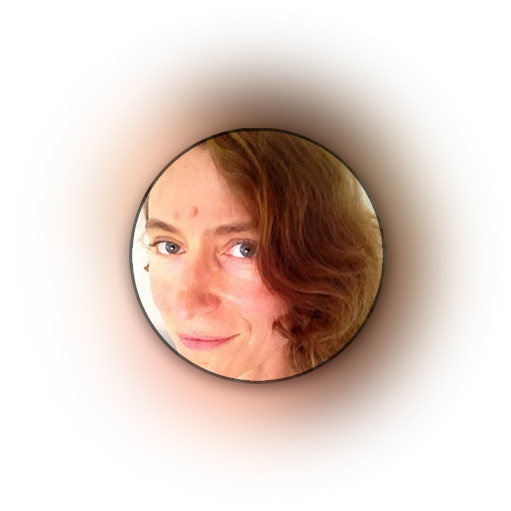 Dr. Corinna Klupiec
BVSc, PhD, Grad Cert Ed Stud
Seasonal Lecturer, University of Sydney
About LlamaZOO
Individually, we have decades of experience working at some of the world's largest and most successful digital media and software companies. Collectively, we're LlamaZOO Interactive, and we're building EasyAnatomy.
At LlamaZOO we have a passion for educational technology, an obsession with quality, and a determination to solve intricate problems, just like veterinary professors and students.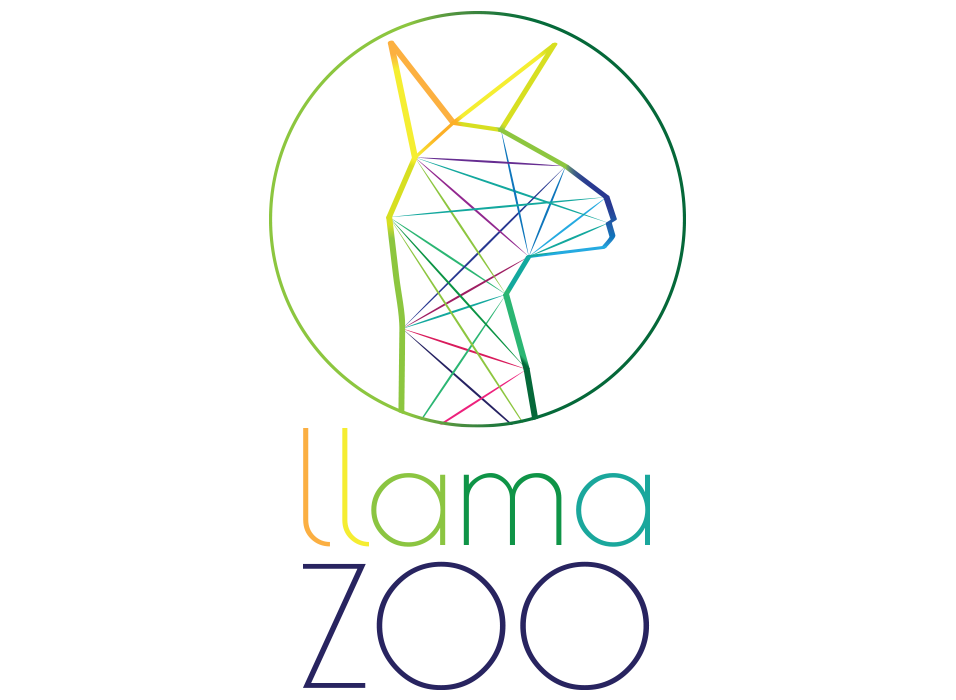 If you're interested in licensing EasyAnatomy for your institution, please get in touch with us.